Dove vedere "Lo Hobbit – Un viaggio inaspettato"?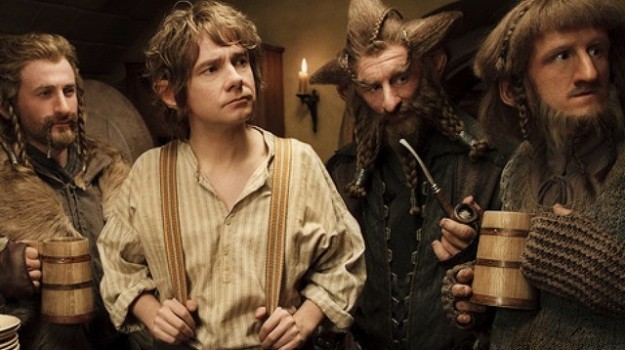 L'attesa è finalmente finita: oggi, in contemporanea in tutti i continenti, esce nelle sale "Lo Hobbit – Un viaggio inaspettato", di Peter Jackson.
Il film, come avevamo già anticipato i giorni scorsi, è stato girato grazie l'ausilio di una nuova tecnologia, l' High Frame Rate 3D (HFR 3D), che utilizza un'altissima frequenza di fotogrammi. Si tratta di una nuova tecnologia, presente per la prima volta sugli schermi italiani.
Ecco dove poterla vedere in High Frame Rate 3D:
– Veneto: Cinemultisala Le Petite Lumière di Belluno, Mestre Cityplex;
– Liguria: Uci Cinemas Fiumara;
– Lombardia: Orfeo Multisala Milano, Multisala Gloria Milano, The Space Cerro Maggiore, Cinelandia Gallarate, Uci Cinemas Lissone, Cinema Arcadia di Melzo;
– Toscana: Cinema Marconi Firenze;
-Lazio: The Space Cinema Moderno Roma, The Space Cinema Parco de Medici Roma, Uci Cinemas Parco Leonardo Fiumicino, Multisala Cynthianum di Genzano, The Space Cinema Guidonia, Uci Cinemas Roma Est Lunghezza;
– Campania: The Space Cinema Napoli, Uci Cinemas Casoria:
– Puglia: Pixel Multicinema di Santeramo in Colle;
-Sicilia:Cinema Golden Palermo, Multisala Planet Catania;
– Sardegna: Supercinema Carbonia.
0 condivisioni e commenti
Condividi e commenta!
Commenti