Freddie Mercury, programmazione speciale su VH1 per l'anniversario della sua scomparsa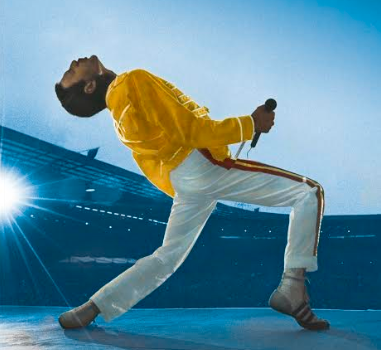 In occasione dell'anniversario della scomparsa di Freddie Mercury, il cantante dei Queen divenuto ormai un'icona del rock scomparso il 24 novembre del 1991, sabato 24 novembre VH1 (canale 67 del digitale terrestre) propone una programmazione speciale che vi sveliamo subito dopo il salto.
Freddie Mercury, la programmazione di VH1
A partire dalle ore 15.00, con la selezione speciale dei 10 più bei videoclip della band guidata da Mercury in Top 10 Queen, la programmazione di VH1 si arricchirà di appuntamenti speciali, come lo storico concerto Queen Live At Wembley, in onda alle 15.50 e in prima serata alle 21.10. Il Wembley Stadium di Londra ospitò l'11 e il 12 luglio 1986 una tappa memorabile del Magic Tour che portò quell'anno i Queen in tutta Europa. La tappa londinese, però, si è rivelata un concerto destinato a rimanere nella storia del rock mondiale. Oltre duecentomila i partecipanti che hanno assistito live a un'esplosione rock intensa, con i capolavori indelebili della discografia del gruppo, da Bohemian Rhapsody a Who Wants To Live Forever, da We Will Rock You a We Are The Champions. Grazie a VH1 sarà possibile rivivere quel magico e memorabile live, che ha trasportato definitivamente Freddie Mercury (e i Queen) nell'olimpo della musica.

Il pomeriggio, dalle 17.00, spazio alla rotazione dei video musicali più significativi della carriera dei Queen e di Freddie Mercury con Best of Queen rock, Best of Wanna Be Freddie, Best of Queen & Freddie.

In seconda serata, alle 22.20, VH1 proporrà un altro appuntamento con un concerto storico: il Freddie Mercury Tribute, ovvero il più grande evento musicale mai realizzato in ricordo di Freddie Mercury. Tenutosi il 20 aprile 1992 al Wembley Stadium di Londra, ha tra i suoi protagonisti anche David Bowie, Metallica, Annie Lennox, George Michael, Elton John, Guns N' Roses e Liza Minnelli, accorsi tutti per ricordare l'artista a pochi mesi dalla sua scomparsa.

La programmazione speciale dedicata a Freddie Mercury si chiuderà infine alle 00.10 con Best of Queen & Freddie.
0 condivisioni e commenti
Condividi e commenta!
Commenti