Jennifer Lawrence non si lava? Arriva la sua replica in video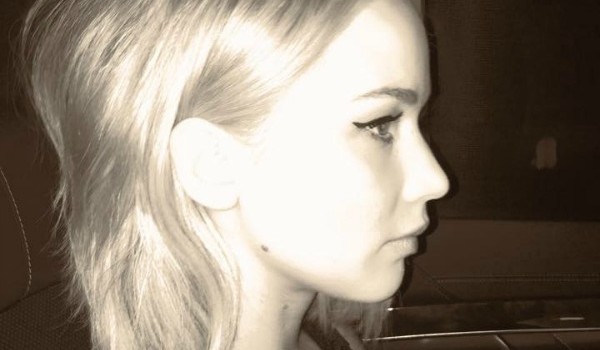 Jennifer Lawrence ha vinto un premio Oscar ma tutt'ora quando si trova in conferenza stampa si sente porre delle domande sulla sua igiene personale.
Tutto ha avuto inizio quando ha dichiarato di non lavarsi le mani dopo essere andata in bagno per disgustare Liam Hemsworth e Josh Hutcherson, suoi colleghi sul set di Hunger Games. Tra pochissimi giorni il nuovo film della saga sarà nelle sale italiane e Jennifer Lawrence sta continuando il suo tour, ma la voce sulla sua scarsa igiene personale è stata alimentata ancora e ancora, quindi l'attrice ha deciso di rispondere una volta per tutte, con l'immancabile tocco personale. Vittima del brutto hackeraggio che ha visto finire online le foto privatissime di decine di attrici e showgirl, la Lawrence ha sempre reagito agli eventi con grande ironia e lo ha fatto anche in questo caso.
Ha pubblicato un video in cui si trova nel bagno di un hotel e non sa riconoscere un bidet (la cosa non ci stupirebbe, visto che fuori dall'Italia è uno sconosciuto a tutti gli effetti) e poi ha scritto:
Odio parlare su internet ma non posso sentirmi fare un'altra domanda sulla mia igiene durante questo tour. Ho detto a MTV che non mi lavavo le mani dopo essere andata in bagno perché volevo disgustare Josh e Liam e alla fine ho disgustato tutto il mondo. Ovvio che mi lavo le mani dopo essere andata in bagno! (Non posso credere di essermi messa in una situazione in cui devo addirittura dire una cosa del genere). Comunque con tutti i pettegolezzi che ho sentito sul mio conto, a questo dovevo davvero porre fine.
E ci è riuscita, almeno si spera. A volte basta poco per scatenare rumors inutili e su argomenti più che superficiali. Povera Jennifer!
//
From Jen!I hate talking to the Internet but I can't get asked another question about my hygiene on this press tour. I told MTV I didn't wash my hands after going to the bathroom because I was trying to gross out Josh and Liam and I ended up grossing out the world. Of course I wash my hands after going to the bathroom! (I can't believe I've put myself in a situation where I even have to say that.) Anyway with all the rumors I've ever heard about myself this is the one I really had to put to rest. -Jen

Posted by Jennifer Lawrence on Lunedì 9 novembre 2015
Photo Credits | Facebook
0 condivisioni e commenti
Condividi e commenta!
Commenti