Sky Cinema Max Collection, da venerdì 23 marzo a martedì 1 maggio sul canale 313 di Sky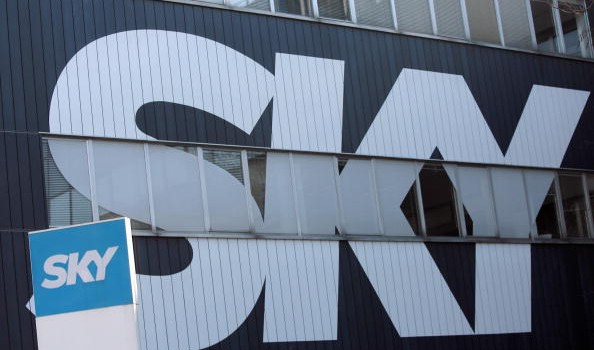 Da venerdì 23 marzo a martedì 1 maggio si accende Sky Cinema Max Collection, un concentrato di adrenalina, azione, avventura, horror, suspense e giornate monografiche solo su canale 313 di Sky.
Tante le giornate interamente dedicate agli attori protagonisti di generi tipici di Sky Cinema Max: dai più sofisticati Denzel Washington, Morgan Freeman, Tom Cruise, Nicolas Cage, Bruce Willis, John Travolta, ai re dell'azione come Jason Statham, Steven Seagal, Dolph Lundgren e Jean-Claude Van Damme. Da non perdere inoltre la speciale maratona Robert De Niro Vs. Al Pacino, in cui i due mostri sacri del cinema hollywoodiano si sfideranno per un giorno a suon di successi cinematografici, da Ronin e Limitless, fino a 88 Minuti e The Son of No One. Ad arricchire la programmazione anche le maratone dedicate alle grandi saghe, come la Trilogia Dan Brown, diretta da Ron Howard ed interpretata dal premio Oscar Tom Hanks; la Maratona Rocky con i sei film interpretati da Sylvester Stallone e il Bond Weekend, dedicato alla spia più famosa del mondo nata dalla penna di Ian Fleming. Non mancheranno le maratone tutte al femminile, come Donne in Azione in cui si susseguiranno Charlie's Angels e Ghost in the Shell e la giornata fanta-horror Resident Evil Vs. Underworld con le due incredibili saghe. Spazio anche a maratone come In trappola! (Monolith, Sanctum, Mine), Colpo Grosso! (Bastille Day – Il colpo del secolo, Now You See Me 2 – I Maghi Del Crimine), A Tutto Sport (Goal! Il Film, Bleed – Più forte del destino), A Tutto Gas (Giorni di tuono), Viaggi Nel Tempo (Deja Vu – Corsa contro il tempo e Cloud Atlas), Eroi Della TV (A-Team, Baywatch) e Venti di Guerra con le più appassionanti pellicole di guerra. Infine, troveranno spazio nella programmazione speciale le maratone con i generi più amati di Sky Cinema Max: da Domenica da Supereroi, dedicata ai personaggi dalle abilità straordinarie ad Adventure Time, da Apocalypse Day tra mostri, alieni e situazioni climatiche estreme alla Maratona Sci-fi con Star Trek – Il futuro ha inizio ed Independence Day: Rigenerazione, da Police Stories e Law & Movies a Spy Stories con complotti, intrighi e azioni spettacolari ed infine Avventure Fantastiche.
0 condivisioni e commenti
Condividi e commenta!
Commenti