Tu sì que vales 4, vince Salah The Entertainer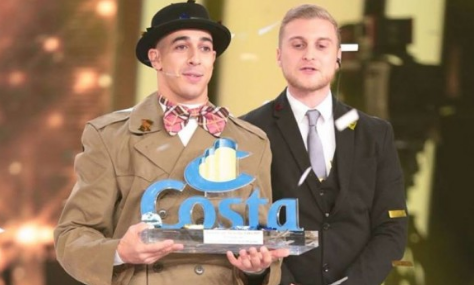 La quarta edizione di Tu sì que vales si è conclusa lo scorso sabato ed ha visto Salah The Entertainer, ballerino e funambolo di origine algerina e marocchina, aggiudicarsi la vittoria ed il ricco montepremi in palio di centomila euro, oltre e 106 giorni in crociera intorno al mondo.
La finale della quarta edizione di Tu sì que vales è riuscita a tenere testa a tenere testa al match tra Juventus e Inter dato che il programma è stato seguito da quasi cinque milioni e mezzo di telespettatori; nel corso della lunga diretta c'è stato un momento imbarazzante che ha avuto come protagonista il conduttore Martin Castrogiovanni, che ha interrotto l'applauso per ricordare la scomparsa di Lando Fiorini per parlare della crociera in palio.
Salah The Entertainer è un ballerino trentottenne che balla da quando aveva vent'anni ed ha già ricevuto diversi riconoscimenti, tra cui la vittoria della precedente edizione di Arabs Got Talent; al secondo posto della quarta edizione di Tu Sì Que Vales troviamo Giovanni Cervelli, il cantante lirico cinquantunenne di Viareggio che ha emozionato il pubblico esibendosi sulle note di Nessun dorma, mentre il terzo posto se lo aggiudica Davide Santacolomba, il pianista palermitano che a causa di un problema all'udito percepisce solo i suoni più bassi ed al quarto troviamo i Duo Ice.
0 condivisioni e commenti
Condividi e commenta!
Commenti